How to respond to a not-so-nice comment or online review
Social Media 101 Blog
By Andrew Pressault | Courtesy Hootsuite
Your online reputation can make or break your business, as the internet is often the first and last place potential customers go to find out more about you. Even the most reputable organizations deal with bad online reviews, posts on social networks, as well as blogs and other online forums. The one thing you can learn from these organizations is that it's not so much the complaint or poor review that defines your reputation, but rather the way it's handled. Here are 6 things you should do when confronted with a scathing comment.
Step 1: Stop. Breathe.
When someone attacks your small business— the thing you pour endless hours of blood, sweat, and tears into— it feels personal. It's not. Take some time to think it about the situation. It's impossible to be pragmatic or genuinely apologetic when you're emotionally charged. But if you give yourself some time to mull it over, you'll be able to see the situation with more clarity.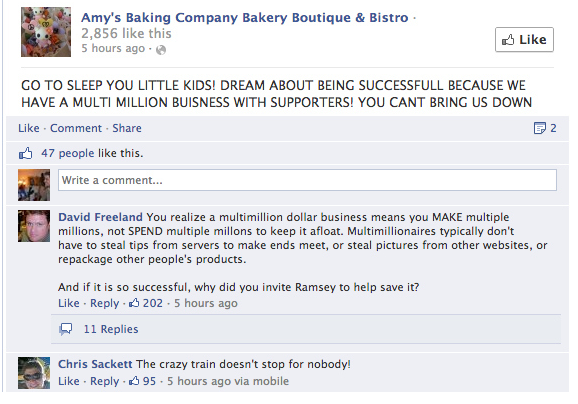 Step 2: Look into it.
Some online reviews or complaints aren't valid. Some of them are. You'll never figure out where you stand unless you investigate. And knowing what really happened will help dictate your course of action. Did your customer have a bad experience with the product or staff? Who was in the wrong? Find out anything and everything you can about the situation before making any decisions.
Step 3: Is the complaint legit? Apologize. Is it bogus? Apologize anyway.
Apologize directly and publicly to those affected, whether it's in a Tweet or a reply comment on the site where you found the bad review. Let them know what you've done about it (you have done something about it, right?). In the event the complaint isn't a valid one, tell your side of the story and see what you can do to resolve the situation. Sincerity goes a long way here. You may not be able to correct something for one particular customer, but reaching out publicly shows you care and that you're being proactive.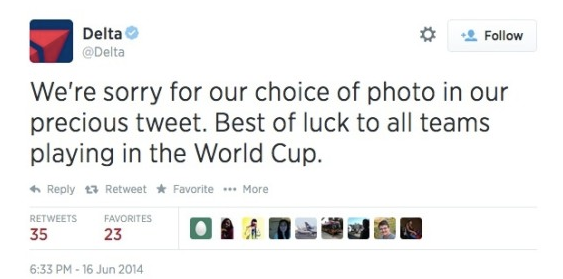 One thing to keep in mind about online reviews and complaints: whether they're legitimate or otherwise makes little difference to the masses. It's all about perception. A quick apology will do more for you than a denial of wrong-doing.
Step 4: If possible, continue the conversation privately.
At this point, you should have acknowledged the complaint and made any necessary corrections. Someone might attempt to further engage you publically. Ask them to take the conversation to email or a direct/private message. For example "We'd like to know more about what happened, would you mind sending us a quick email? We're looking forward to resolving this issue for you." You've just made yourself look good while resolving a situation quickly. Social media engagement is important to your social presence, but not when it's back and forth, he-said-she-said banter with a single online entity.
Step 5: Look for patterns.
If you're seeing a string of bad online reviews coming in from all over the place, there's a good chance there's something wrong on your end. You need to put the brakes on, stat. Though it seems like bad news at first, it's great opportunity to identify a fundamental problem with your business and stop the trainwreck before it happens.
Step 6: Avoid the non-apology apology.
You've seen these a hundred times before. "Our company has been supplying our product to our customers for 100 years. We're sorry that your experience did not match your expectations." See what they did there? Reinforce their leading market position while telling the customer they were wrong for expecting more in a roundabout way. There was no real apology and the lack of sincerity was as transparent as a freshly-cleaned window.
Every business is different. Every customer is different. And every reason for a bad review is different. These 6 steps combined with a bit of common sense, courtesy, and a genuine desire to help your customers can turn a conflict into a positive experience for everyone involved, and look good while doing it.
More at www.hootsuite.com.